Biosphere Landscape Architecture: Old Tappan's Premier Landscape Design Company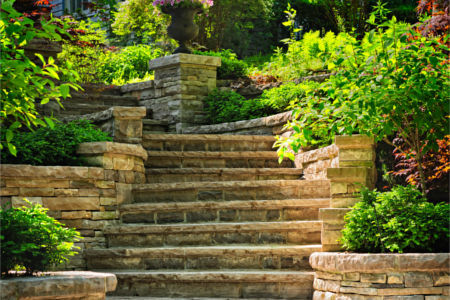 Our premier Old Tappan landscape design company is affiliated with several esteemed organizations, including the American Society of Landscape Architects (ASLA), International Society of Arboriculture (ISA), and New Jersey Landscape Contractors Association (NJLCA). Additionally, Biosphere Landscape Architecture ensures safe and healthy working conditions for all of our employees while abiding by OSHA guidelines.
If you are a residential or commercial property owner in the Old Tappan area who requires landscape design, hardscaping, or landscape lighting services, contact Biosphere Landscape Architecture to consult with experienced landscaping professionals.
Your Local Landscape Lighting Experts
Without sufficient landscape lighting, your Old Tappan home or business is susceptible to trip hazards, trespassers, and burglars. If you're concerned about the safety and security of your residential or commercial property, the skilled team at Biosphere Landscape Architecture can help you choose landscape lighting that meets your needs. Popular outdoor lighting options include step lights, ceiling or pendant lights, post lights, wall lights, and security or flood lights.
Residential Waterfall & Water Pond Design and Construction
Without the assistance of skilled landscape design professionals, the idea of designing and constructing a waterfall or water pond for your Old Tappan home might seem daunting. Waterfalls and water ponds can be simple or complex, depending on their size, shape, location, materials, and features, and you can create the waterfall or water pond of your dreams when you collaborate with the qualified team at Biosphere Landscape Architecture. Our landscape design company will make sure that you have all of the necessary water pond accessories, including water garden pumps, plastic pond liners, rocks, aquatic plants, and statuary.
Water features and other hardscapes attract wildlife, add visual appeal, and create tranquil outdoor spaces. When guests visit your backyard oasis complete with a customized water pond or waterfall, they'll be talking about your Old Tappan home's landscape design for weeks to come.