Are You Looking for a Reputable Landscape Design Company in Ridgewood, NJ?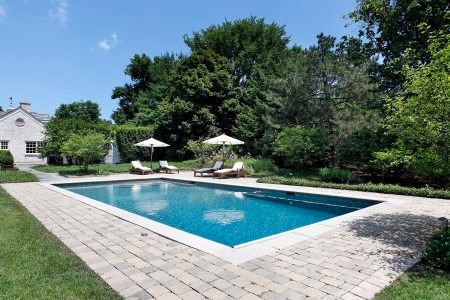 Since 1995, Biosphere Landscape Architecture has been providing residential and commercial clients with landscape design services in Ridgewood area, and every one of our projects has contributed to our qualified team's cumulative knowledge and expertise in the landscaping industry. When you hire our experienced landscape design company, you'll have access to professional services such as poolscapes, outdoor kitchens, native and ornamental planting, curb appeal projects, slope restoration, retaining walls, boulder placement, erosion control, and landscape lighting.
If you're interested in being our next client, reach out to our reputable Ridgewood landscape design company, Biosphere Landscape Architecture, to discuss our landscape design and construction services with highly trained professionals.
Do You Need Assistance with Landscape Design?
Choosing a landscape design for your Ridgewood residential property is often a careful process, and hiring a landscape design company to help you with this decision is extremely beneficial. The landscape design experts at Biosphere Landscape Architecture know all of the ins and outs of native and ornamental planting, drainage, erosion control, rain gardens, shrub planting, slope restoration, garden architecture, shade gardens, curb appeal projects, and garden design and care.
Ask us about landscape styles such as European formal, Japanese Zen, American Southwest, English country cottage, tropical or semi-tropical, and Mediterranean so that you can determine which landscape style suits your home's architecture and your personal preferences.
Are You Thinking About Building an Outdoor Kitchen?
The landscape design specialists at Biosphere Landscape Architecture can transform your backyard into an outdoor kitchen in no time, and they'll walk you through every step along the way. Our goal is to create an outdoor cooking and dining space that suits your Ridgewood home's style and landscaping.
When you're planning your new outdoor kitchen, consider features such as potted herb gardens, pizza ovens, fire pits, privacy screens made of foliage, grilling stations, and fireplaces. Our landscape design company can help you select kitchen amenities and greenery that suit your tastes and preferences so that you're completely satisfied by the finished results.
Latest Projects in Ridgewood, NJ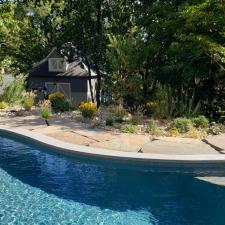 Backyard Poolscape in Ridgewood, NJ
Biosphere had the privilege to work with a repeat client from another house on a house they just purchased where we had worked almost 20 years ago! Our client had tried other pool contractors but fel […]