Biosphere Landscape Architecture Community Involvement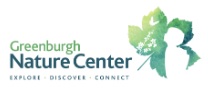 Biosphere Landscape Architecture is a proud supporter of the Greenburgh Nature Center. Visitors to the Center can enjoy environmentally-focused education programs that connect them with nature in meaningful ways. Programs such as Garden Grown Scholars broaden a child's imagination with hands-on gardening experiences. The Zero Waste School initiatives empower students with the tools and information needed to create a substainable future.
Your Donation Makes a BIG IMPACT!
Now more than ever, your choices have an impact on the future! You can help expand programs like these to serve more adults and children on the Nature Center's grounds and in schools throughout Westchester and beyond.