Affiliations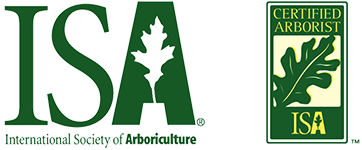 American Society of Landscape Architects (ASLA) - Biosphere Landscape Architecture is a member of the ASLA, the national professional association for landscape architects that represents 17,000 members in 48 professional chapters and 68 student chapters. The ASLA's mission is to lead, to educate, and to participate in the careful stewardship, wise planning, and artful design of our cultural and natural environments. Members of this organization use the "ASLA" suffix after their names to denote membership and their commitment to the highest ethical standards of the profession.
Occupational Safety and Health Administration (OSHA) - Biosphere Landscape Architecture uses OSHA as a guide to ensure safe and healthy working conditions for their employees by setting and enforcing standards and by providing training, outreach, education, and assistance. Our employees participate in a 10-hour safety course and receive a Safety Card upon completion. This training is required by OSHA in order to work on any of our NYC projects.
New Jersey Landscape Contractors Association (NJLCA) - Our landscaping company is a member of the NJLCA, a group of professional landscaping contractors dedicated to advancing the integrity, proficiency, and continued growth of the landscaping industry.
International Society of Arboriculture (ISA) - Biosphere Landscape Architecture has a certified arborist on staff. Lisa Motto has her ISA certification and is a professional in the practice of cultivation, management, and study of individual trees, shrubs, vines, and other perennial woody plants.
---
Recent Articles
What to Look for in a Landscape Design Company
If you're envious of the landscape design of other homes in your Alpine neighborhood, consider requesting the assistance of a reputable landscape design company to transform your front or backyard's […]
Which Hardscaping Project Should You Complete This Summer
If you're thinking about adding key landscaping features to your Harrington Park property, consider hiring a landscape design company to build a few hardscapes among the flowers and foliage. Hardscap […]