A Landscape Design Company in Alpine That You Can Trust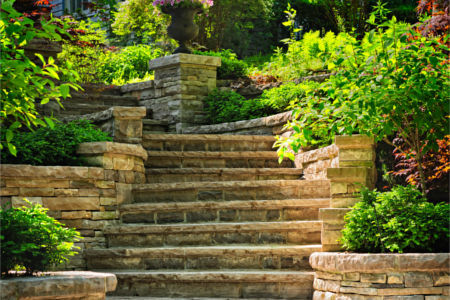 By working closely with allied professionals such as land use attorneys, property managers, civil engineers, general contractors, landscape contractors, pool contractors, urban developers, architects, and interior designers, Biosphere Landscape Architecture ensures that the design visions of clients are brought to life effectively. Our Alpine landscape design company aims to communicate design concepts to team members successfully so that residential, commercial, and environmental landscape design projects are completed with expert care and precision.
Hire Our Commercial Landscape Design Professionals
When planning your commercial landscape design project in Alpine, you should consider several factors, such as the landscape's function and your budget. Our trusted landscape architecture company can guide you through every step of the process and provide you with the estimated costs and time of completion. Enhancing your business building's landscape by hiring experienced landscape design professionals will allow you to improve customer engagement, direct traffic flow, increase cost savings, attract potential customers, and adhere to your brand.
If you're the owner or operator of a restaurant, hotel, office building, clinic, government building, retail shop, apartment building, or hospital in Alpine, reach out to Biosphere Landscape Architecture to schedule commercial landscape design services.
Consider Installing a Water Pond on Your Alpine Property
Water ponds are beautiful water features that you can build anywhere on your Alpine lawn. Imagine walking on your porch or patio and into your own backyard oasis. With the addition of a customized water pond, you'll be able to sit back, relax, and enjoy the tranquility of your landscape design.
The trusted landscape design professionals at Biosphere Landscape Architecture will make sure that you're equipped with all of the water pond accessories that you could possibly need or want, including water garden pumps, plastic pond liners, rocks, aquatic vegetation, and statuary.