New Jersey's Leader in Landscaping Services
Biosphere Landscape Architecture has been offering exceptional landscaping services to residential and commercial clients in the New Jersey area for years, and our landscape design specialists are known for their excellent customer service and high-quality craftsmanship.
---
Landscape Design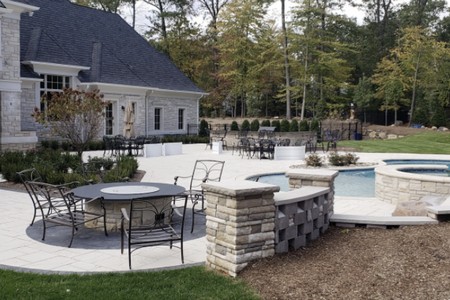 Our experienced landscape design company can bring your landscape design vision to life by providing landscaping services such as garden architecture, curb appeal projects, native and ornamental planting, erosion control, shade gardens, slope restoration, drainage, shrub planting, garden design and care, hardscapes, and rain gardens.
---
Landscape Lighting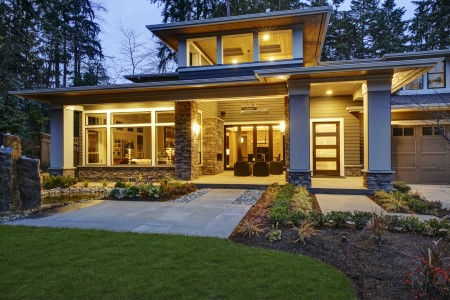 Biosphere Landscape Architecture can help you select and install landscape lighting that allows you to spend more time outside and highlight key architectural features while offering you benefits such as curb appeal, safety, and security. Discuss various types of landscape lighting with our landscape design specialists, including step lights, post lights, ceiling or pendant lights, wall lights, and security or flood lights.
---
Outdoor Kitchens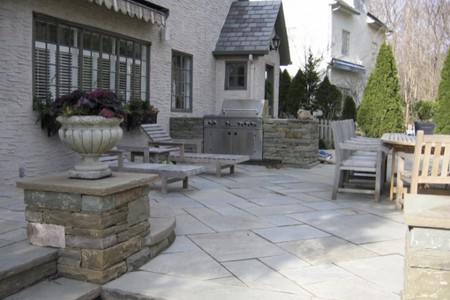 If the idea of an outdoor kitchen with landscape lighting, strategically placed greenery, and modern kitchen amenities appeals to you, schedule a consultation with our landscaping company to discuss your ideas with our skilled team.
---
Pool Construction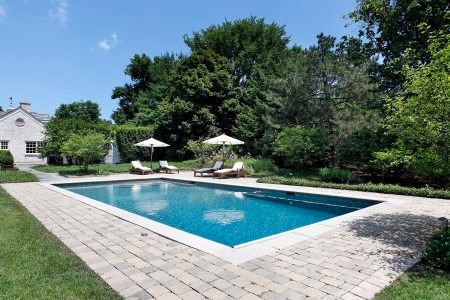 Pool construction is another one of Biosphere Landscape Architecture's popular landscaping services, and our qualified landscape design professionals help New Jersey homeowners create poolscapes of their dreams.
---
Water Ponds & Waterfalls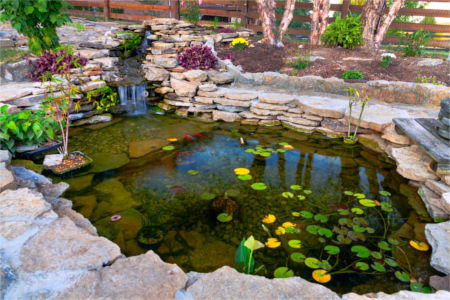 With the addition of a water pond or waterfall, your residential or commercial property's landscape will be irresistible. These water features combine hardscapes, water, and greenery to create spectacular landscapes.
---
Hardscapes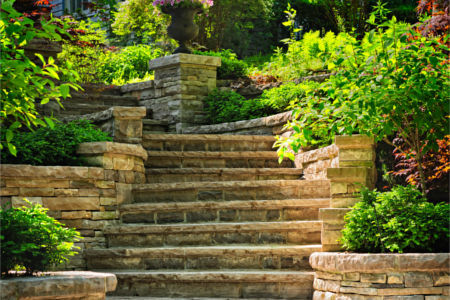 If you're interested in designing and building hardscapes such as fire pits, driveways, retaining walls, walkways, or patios on your New Jersey property, reach out to Biosphere Landscape Architecture, your local landscaping company, to schedule these landscaping services.
---
Commercial Landscape Design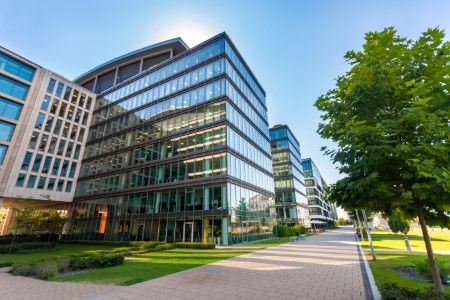 Biosphere Landscape Architecture offers commercial landscape design services to commercial clients across the New Jersey area. Previous clients include owners and operators of hotels, restaurants, clinics, office buildings, retail shops, apartment buildings, and hospitals.
---