Your Local Landscape Design Company in Harrington Park, NJ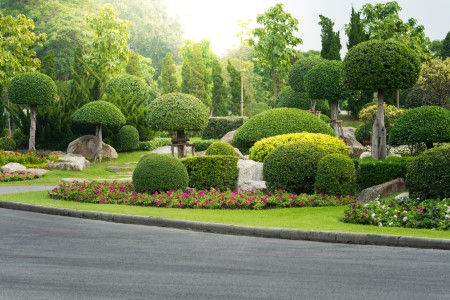 Regardless of the service that you schedule with our trusted landscape design company, Biosphere Landscape Architecture has all of the expert knowledge and specialized tools and equipment that are required to construct exceptionally crafted landscape design features in your Harrington Park yard.
If you're interested in what our landscape design company has to offer, contact the skilled landscape design experts at Biosphere Landscape Architecture to schedule services such as outdoor kitchens, hardscapes, pool construction, and landscape lighting for your Harrington Park home.
Transform Your Backyard with an Outdoor Kitchen
Many landscape design professionals believe that the best meals are made and consumed outdoors, a belief which drives our landscaping company to design and construct beautiful and functional outdoor dining spaces. Enhance your eating and dining experience by designing an outdoor kitchen for your Harrington Park home.
To create a sense of ambiance in your outdoor kitchen, incorporate landscape lighting by stringing rope lights or wrapping them around columns. You can also install landscape spotlights directed upward.
Design Hardscapes with Our Landscaping Specialists
Biosphere Landscape Architecture is Harrington Park's leader in hardscapes, and our experienced team of landscape design specialists can assist you in your hardscape restoration and refurbishment projects. Our hardscaping services include retaining walls, fire pits, driveways, patios, brick and stonework, boulder placement, and walkways.
Don't hesitate to reach out to our reputable landscape design company if you want to work on hardscaping projects such as outdoor fireplaces, retaining walls, steps, and fountains. Our Harrington Park clients can choose from a wide range of hardscaping materials, including aluminum, wood, brick, concrete, stone, and boulders. Whether you need to refurbish your current hardscapes or you'd like professional assistance with new hardscaping projects, Biosphere Landscape Architecture can accomplish these landscape design services with precision and expertise.