New Jersey's Leader in Water Ponds & Waterfalls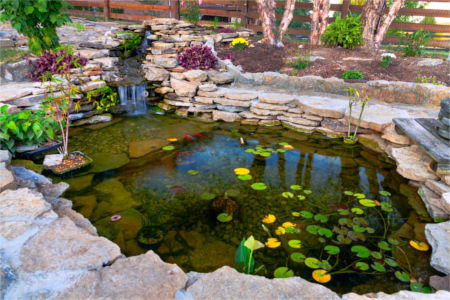 New Jersey residential and commercial property owners add water features and other hardscapes to their lawns to attract wildlife, develop landscapes that are visually pleasing, and create serene outdoor spaces. If you decide to hire a premier landscaping design company like Biosphere Landscape Architecture to design and build water ponds or waterfalls on your property, you'll spend more time outdoors basking in the sun and breathing the fresh air.
You might think that installing water features like water ponds and waterfalls are out of the realm of possibilities for your lawn, but with the help of our skilled landscape design specialists, you'll be able to design and build a water pond or waterfall that suits your tastes and preferences, adheres to your budget, and enhances your New Jersey property's landscaping. Contact our landscaping company in New Jersey if you want to ensure that you have everything you need for your water pond or waterfall, including water garden pumps, plastic pond liners, rocks, plants, and statuary.
Water Ponds
Water ponds are popular water features for both homeowners and business owners, and they often include koi fish and aquatic vegetation. Design your above-ground or in-ground water pond with your budget and the pond's location, size, shape, materials, and additional features in mind, and customize the water pond to your exact specifications.
Waterfalls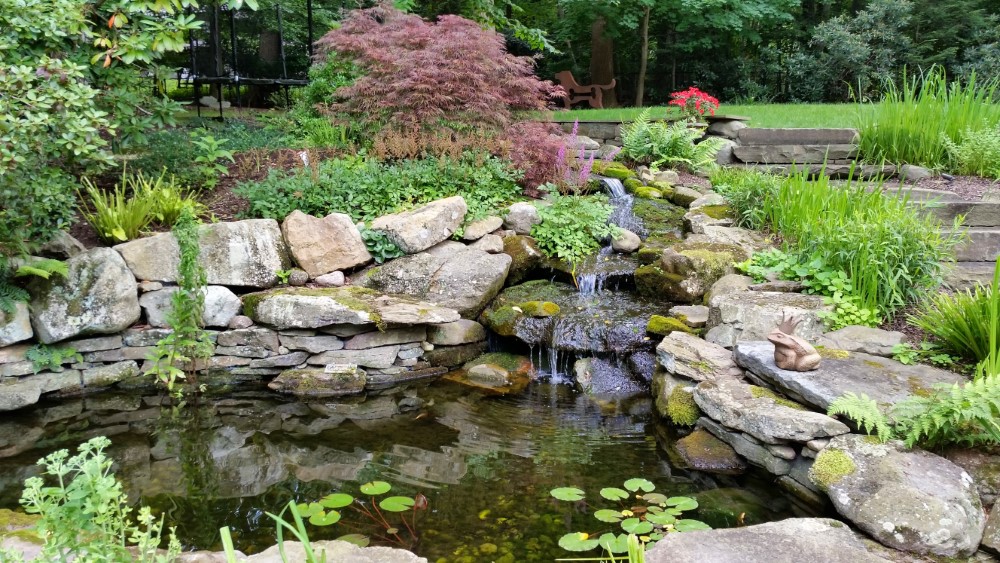 If you're inspired by New Jersey residential and commercial properties with waterfalls in their landscape designs, discuss your ideas with the landscape design experts at Biosphere Landscape Architecture.
Waterfalls can be built into water ponds or stand alone. They can also be incorporated into swimming pools. Opt for a natural waterfall made of rough stones, or design a polished water fall made of tiles. You should also consider adding landscape lighting into your waterfall to highlight this feature during the evening hours.
---
Recent Articles
What to Look for in a Landscape Design Company
If you're envious of the landscape design of other homes in your Alpine neighborhood, consider requesting the assistance of a reputable landscape design company to transform your front or backyard's […]
Which Hardscaping Project Should You Complete This Summer
If you're thinking about adding key landscaping features to your Harrington Park property, consider hiring a landscape design company to build a few hardscapes among the flowers and foliage. Hardscap […]