Your Local Landscape Design Company in Demarest, NJ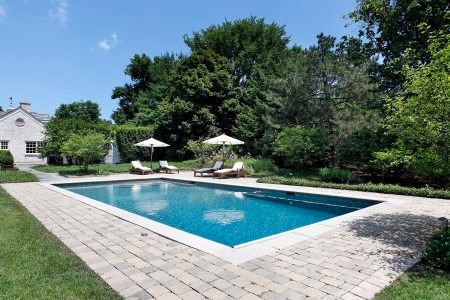 Biosphere Landscape Architecture has been in business in the Demarest area since 1995, so you can feel confident that our landscape design services are completed with professional expertise. Our landscape design company provides services such as landscape lighting and water pond design and construction to both residential and commercial clients, including private residences, allied professionals, government agencies, non-profit organizations, religious facilities, and developers.
Will Your Demarest Property Benefit from the Addition of a Water Pond?
The major benefit of incorporating water features like water ponds into the landscapes of residential and commercial properties is curb appeal. With the help of a reputable landscape design company, you'll be able to build a water pond that suits your personal preferences, sticks to your budget, and enhances your Demarest property's landscaping. When designing your above-ground or in-ground water pond, consider factors such as location, size, materials, shape, and additional features like koi fish and aquatic vegetation.
Contact Biosphere Landscape Architecture if you're looking for a landscape architect with years of experience working with allied professionals to design and build beautiful waterfalls and water ponds for residential and commercial clients in the Demarest area.
Do You Want to Improve Your Lawn's Landscape Lighting?
Our landscape design specialists at Biosphere Landscape Architecture can provide you with effective landscape lighting solutions whether you want to replace outdoor lighting fixtures or you need to improve the illumination of your Demarest residential or commercial property after dark. Landscape lighting does more than provide additional safety and security. It also increases your property's curb appeal and value.
When selecting new landscape lighting fixtures for your Demarest home or business, consider the following types of outdoor lighting:
Security or Flood Lights
Post Lights
Ceiling or Pendant Lights
Wall Lights
Step Lights