Experienced Landscape Design Pros in Chestnut Ridge, NY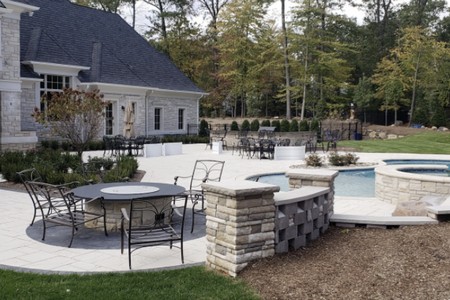 How your Chestnut Ridge yard looks directly affects the overall curb appeal and even value of your home. So, you need to keep its yard looking its very best, and to keep its yard looking like that, you need to call Biosphere Landscape Architecture today. We can keep your yard looking good thanks to the many great services we offer:
Landscape design
Hardscapes
Landscape lighting
And more
We will work closely with you to determine the best design for your Chestnut Ridge yard, and then we will work hard to make that design a reality. Call our professional landscape design company today if you're looking to give your yard a beautiful boost.
Landscape Design Work to Give You the Yard of Your Dreams
Landscaping can be an art – but only if it's properly designed and cared for. Unfortunately, you may not always have the time, energy, or resources to get your landscaping looking its very best. Fortunately, though, our Chestnut Ridge team DOES.
We'll work with you to come up with a landscaping design that best suits your tastes and needs. Then, our expert team will implement that design, leaving you with a yard that looks like a real-life work of art. In no time, your yard will look its best, and your home will enjoy a healthy boost to its resale value.
Hardscaping Services for Your Chestnut Ridge Home
Landscaping is not the only thing that makes up your yard. You also have to consider your hardscaping. After all, shoddy hardscaping can leave your home looking far less than its very best. If your hardscaping is in this kind of shape, you need to give our Chestnut Ridge team a call for our hardscaping services.
Whether you're looking to get new walkways, stepping stones, or even a fire pit or the like, you can depend on us to provide the design and installation work you need. Call us today, and before you know it, you'll be enjoying the best-looking yard on the block!