Industry Relations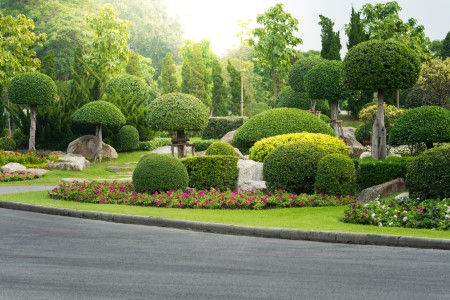 Biosphere Landscape Architecture provides support to our allied professionals in the development of residential, commercial, and environmental projects. Often a collaborative process, our projects are completed by working with experts from other fields. Land use attorneys and civil engineers usually take the lead, and our role involves representing our clients' goals and aspirations, communicating these aspects to other team members, and keeping a watchful eye on the design vision. Our experience in providing public testimony to planning and zoning boards helps the team expedite permit approvals, and our construction and project management experience proves invaluable in closing the gaps between concept, design, and budget development.
Land Use Attorneys
Land use attorneys are responsible for shepherding development applications through the site plan approval process. Our team helps by communicating the applicant's plans to the reviewing planning board or zoning board.
Our landscape Design company has provided public testimony in many northern New Jersey towns, including Alpine, Clifton, Franklin Lakes, Montvale, Saddle River, Westwood, and Woodcliff Lake. In New York, our business has testified in the Village of Chestnut Ridge, Greenburg, and Southampton, Long Island. Additionally, our principal architect, William Boyce, qualified as an expert in the field of landscape architecture for a case tried in the Superior Court of NJ.
Property Managers
Landscape maintenance on large commercial sites can leave them looking mundane and overgrown. Biosphere Landscape Architecture has the ability to develop comprehensive redevelopment plans, including the branding of a consistent aesthetic among different sites, creation of passive site and active site amenities, and development of budgets, all of which are necessary to attract the best tenants and highest rents.
Civil Engineers
Civil engineers utilize our professional services to round out their development team. Our contribution to these teams ranges from simply adding plants to a design that is already complete to developing all the landscape details of a project. All of our plans are drafted professionally in AutoCAD, and we use a combination of hand sketches, 3D modeling, and Photoshop to communicate our ideas to our clients and for public testimony.
General Contractors
Depending on how a general contractor wants to position our services to its client, we work either as their subcontractor or as an independent entity. Our landscaping company can help the general contractor by working with the client to develop a vision for the site to save valuable time.
Landscape Contractors
By partnering with Biosphere Landscape Architecture, landscape contractors can feel confident that they will retain clients as their own because our landscaping company doesn't perform routine maintenance. When asked to produce designs for their clients, landscape contractors can save time by turning to us for help. Our company's design solutions will make these jobs easier by being practical and easy to construct while incorporating plant materials that are readily available.
Pool Contractors
Pool contractors installing 10 to 200 pools a year benefit from our ability to blend a pool with the lifestyle of the client. Our drawings are used to present ideas to prospective clients, dramatically helping them to visualize the final products. After the pool is installed, our landscape construction crew can take over at any point to bring the poolscape to life.
Urban Developers
The landscape is an important aspect of all developments, big or small. Challenging sites developed with tight margins require the smart use of pre-construction landscape resources. Our landscaping company can jump in and work closely with development teams at any stage of a project. Our design build format produces realistic, site-specific design solutions that are value engineered to meet specific budgets and complete installations.
Architects
When our skilled team has a good relationship with an architect, the creativity blends so that a concept can be extended from the building envelope to the property lines.
Interior Designers
The concept of the "outdoor room" as an extension of a home's interior space now dominates our clients' wish lists, and it's something that we enjoy designing and implementing. Our landscaping company integrates timeless site amenities composed of carefully coordinated material selections, and our 3D models help clients visualize possibilities for their homes.
Real Estate Industry
Home sales are driven by curb appeal, and we make homes more eye-catching and welcoming to prepare houses for the market.
---
Recent Articles
What to Look for in a Landscape Design Company
If you're envious of the landscape design of other homes in your Alpine neighborhood, consider requesting the assistance of a reputable landscape design company to transform your front or backyard's […]
Which Hardscaping Project Should You Complete This Summer
If you're thinking about adding key landscaping features to your Harrington Park property, consider hiring a landscape design company to build a few hardscapes among the flowers and foliage. Hardscap […]