Which Hardscaping Project Should You Complete This Summer?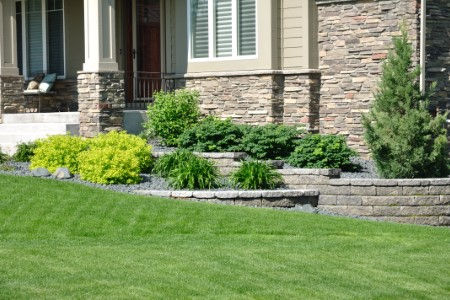 If you're thinking about adding key landscaping features to your Harrington Park property, consider hiring a landscape design company to build a few hardscapes among the flowers and foliage. Hardscapes are non-living elements of landscape design, and examples of hardscaping include retaining walls, steps, walkways, fountains, and patios. Common hardscaping materials include wood, metal, brick, stone, and concrete. Hardscaping features can serve a functional purpose or can be simply decorative.
Consider These Popular Hardscapes
Steps - Adding steps to steep slopes on your residential property is recommended. Homeowners often choose outdoor step materials such as aluminum, concrete, brick, stone, and wood.
Patio - Patio materials include concrete pavers, flagstone, brick, and stamped concrete. When designing your patio, consider making space for a dining area or bar.
Fountain - Water features are another type of hardscaping, and you can hire a landscaping company to build clay pot fountains, ceramic fountains, or stone fountains.
Retaining Wall - A retaining wall can hold a horizontal load of soil, and popular retaining wall materials include boulders, brick, and wood.
Walkway - Place a walkway along a path from your shed to your home or from your pool to your patio. Your landscaping company can construct your walkway out of pavers, stone, gravel, concrete, glass pebbles, or brick.
Plan Your Hardscaping Project with Our Skilled Team
The beginning of summer is a great time to finish hardscaping projects on your residential property. If the hardscapes that you want to build in your Harrington park yard are too complex or laborious to complete on your own, request assistance from a trusted landscape design company like Biosphere Landscape Architecture. Once you schedule landscape design services with us, we can begin to plan your hardscaping project. Our landscape design company has all of the specialized equipment and expert knowledge required to build beautiful hardscapes.