Factors That Contribute to the Cost of a Pool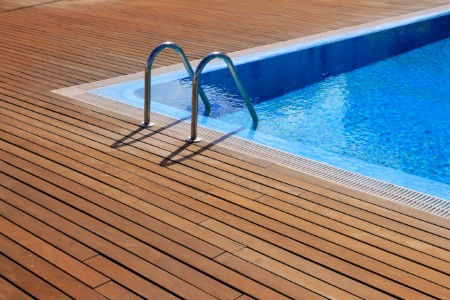 The dream of many Ridgewood homeowners is to have swimming pools in their backyards. This dream can become a reality for you when you team up with an experienced landscape design company like Biosphere Landscape Architecture to plan your pool construction project.
If the cost of a new swimming pool is holding you back, discuss your budget with our pool construction experts at Biosphere Landscape Architecture, your local landscape design company, to ensure that you make informed decisions regarding your Ridgewood home's landscape design project.
Consider These Factors During Pool Design & Construction
Size - One of the most influential factors that contribute to the cost of your pool is its size. Generally, the larger and deeper the pool, the more expensive it will be as a result of soil removal, excavation, and materials costs.
Location - If you want to keep the cost of your pool as low as possible, install it on the flattest area in your yard. Pools can also be installed on hillsides, but construction is more expensive than that of a flat location. Additionally, the location of your residential property determines the size of equipment needed to finish pool construction, permits required, and energy costs.
Soil Conditions - If backyards have reactive or soft soils, rocks beneath the surface, or high water tables, pool construction will take more time, effort, and money. Soil tests are usually performed prior to budgeting and planning. Discuss the soil conditions of your residential property with your landscaping company to determine how they will influence pool construction.
Materials - Typically, high-quality materials cost more than those of a lower quality. When selecting materials for your swimming pool, try to purchase materials that are the best value for money. Consider swimming pool materials such as concrete, tile, stone, pavers, wood, fiberglass, and vinyl.
Additional Features - If you choose to add features to your pool construction project, the overall costs will increase inevitably. Make sure to prioritize features that you'll genuinely use and enjoy. Pool features include decks, fences, water features, heat pumps, lighting systems, and diving boards.
Schedule Pool Construction Services Today
If you require assistance with your pool construction project, don't hesitate to reach out to our skilled team at Biosphere Landscape Architecture. When you consult with our landscaping company, you'll have access to expert knowledge that will allow you to select the best materials and features for your new swimming pool.